Preserved Moss Art &Walls
Add a contemporary yet natural touch to your home or office space and enjoy an exclusive outdoor experience indoors. Our Preserved Moss Art & Walls Moss Art is made from 100 percent natural, hypoallergenic moss that requires no maintenance and can survive for up to ten years. Each project begins with a complimentary design consultation during which we listen to your requirements for the future project and create a set of preliminary drawings. Once the drawings are approved. Each piece is handcrafted with organic materials and sustainable moss.
Moss walls have remarkable acoustic properties resulting in improved acoustic insulation and are quite fire safe if maintained properly. Not only do they filter toxins but they also deodorize the air. They are organic, sustainably harvested, and virtually maintenance-free. The best quality is that they will never decay, die, mold, or fade. They will look and feel amazing for years.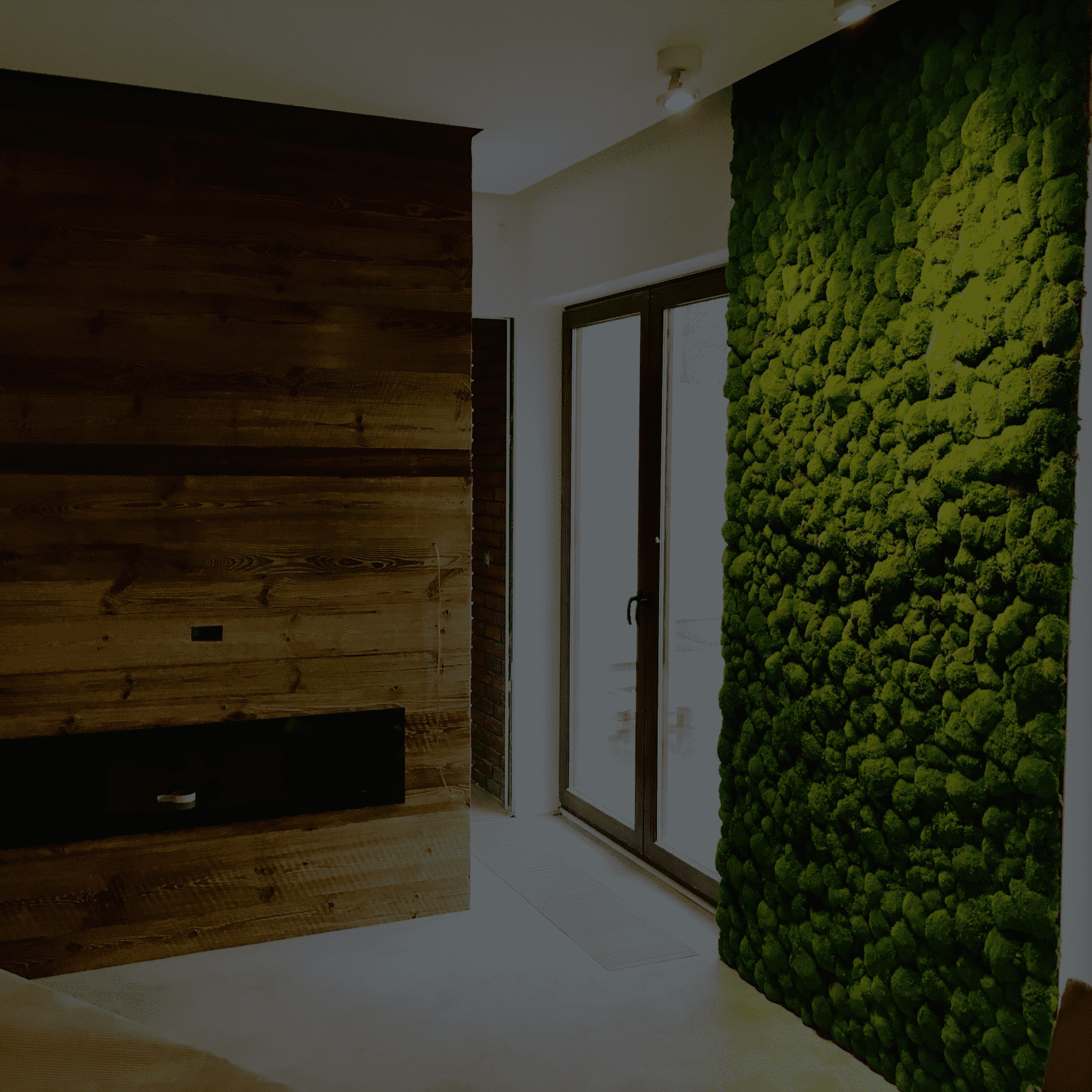 Living Walls
Living walls are an excellent addition to any home or business, regardless of size. Greenery and live plants can be added to your space without crowding it. We can assist you to choose the ideal system for your space based on the structure or material of the wall, lighting, and maintenance requirements. Terra Biophilic Design offers live wall design, installation, and maintenance services. We offer complete CAD and design drawings for your next project, including the proper balance of ideas for a successful and long-lasting green wall. It's safe to say that throughout the industry, Terra's Designs offers the best and most comprehensive customer support services.